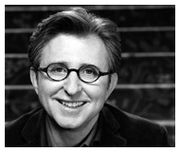 Thomas Schumacher is a theatrical producer, currently president of Disney Theatrical Group,[1] the theatrical production arm of The Walt Disney Company.
Biography
Edit
Schumacher studied theatre at UCLA. In 1987 he was associate director of the Los Angeles Festival of Arts, presenting the American premiere of Cirque du Soleil and the English-language premiere of Peter Brook's The Mahabharata. Previously, he spent five years on staff at the Mark Taper Forum, served as a line producer on the 1984 Olympic Arts Festival, and served as assistant general manager of the Los Angeles Ballet. He then joined the Disney Company in 1988, producing the animated film, The Rescuers Down Under (released 1990). He was ultimately named President and oversaw some 21 animated features including The Lion King, Tim Burton's The Nightmare Before Christmas, Pocahontas, The Hunchback of Notre Dame, Mulan, Tarzan, and Lilo & Stitch, as well as working closely with Pixar on their first five films. After producing dozens of films, in 2002 he transitioned to solely focus on the growing theatrical business as its head. He is a member of the Board of Trustees for Broadway Cares/Equity Fights AIDS, the Tony® Administration Committee and the Advisory Committee of the American Theatre Wing. He is a mentor for the TDF Open Doors program and serves as an adjunct professor at Columbia University. In November 2012, Schumacher married his longtime partner, interior designer Matthew White.[2]
Theatrical productions
Edit
Schumacher has worked with The Walt Disney Company since 1988 and currently serves as President of Disney Theatrical Group.
Publication
Edit
Mr. Schumacher is the author of the book "How Does the Show Go On? An Introduction to the Theater" (Disney Editions, 2007).
References
Edit
External links
Edit
How Does the Show Go On? Official Site [1]
| | |
| --- | --- |
| | This page uses content from the English Wikipedia. The original article was at Thomas Schumacher. The list of authors can be seen in the page history. As with Disney Musical Wiki, the text of Wikipedia is available under the GNU Free Documentation License. |
Ad blocker interference detected!
Wikia is a free-to-use site that makes money from advertising. We have a modified experience for viewers using ad blockers

Wikia is not accessible if you've made further modifications. Remove the custom ad blocker rule(s) and the page will load as expected.